Online.net is one of the leading 虚拟主机商家 in France. Since 1999 they have provided hosting services for Internet stakeholders of all sizes worldwide.
They offer a range of services including 域名 names, 虚拟主机, 独服 and hosting in datacenter.、today Online.net Server 特价机s可用, price from 仅 €6.99 EUR per month
Server 特价机 Offer
+ Offer Link: https://console.online.net/fr/order/server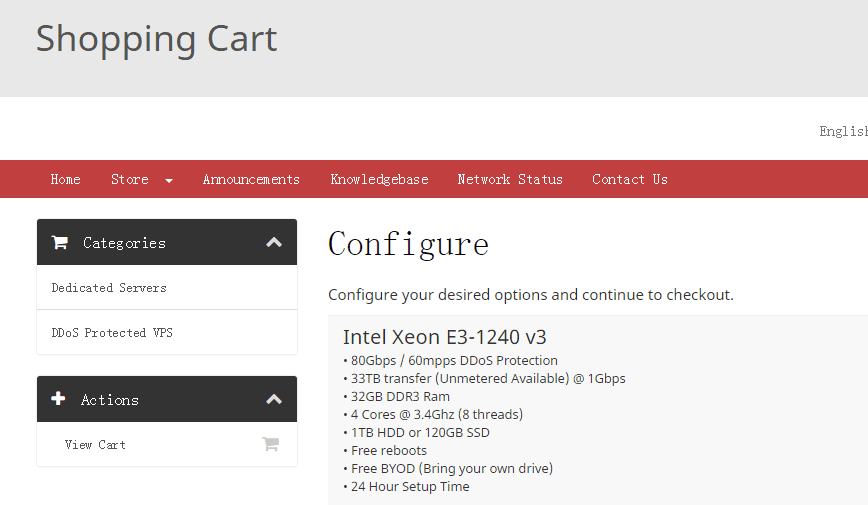 Personal family Dedicated
Édition limitée : C2750, 8Go 内存, 120Go SSD. Premier arrivé, premier servi. 6,99 €/月
Start family Dedicated
Édition limitée : Xeon E3-1230v3, 16Go 内存, 2To SATA (ma préférée :D) 16,99 €/MO
Pro family Dedicated
Édition limitée :: Xeon E5 1650, 64GB 内存, 2x600GB Storage, 44,99 €/MO
DEDIBOX® Dedicated Servers Features
All Dedibox® 独服 are equipped with ECC memory with error correction
Technical assistance is可用 24 hours a day, 7 days a week by ticket、telephone, in French, English、German.
All servers、infrastructure are by default防护 against denial of service attacks (DDoS).
Most of servers from the Dedibox® MD provide a hardware RAID, providing reliability、performance.
Storage is customizable at no extra cost from the Dedibox MD®. For the same price, choose between SATA, SAS or SSD.
The Dedibox servers feature a hardware KVM over IP、remote virtual media as standard.
They operate a simple, ultra fast、reliable network. Their AS12876 network has large capacities with numerous transits、exchange points, using the best equipment of the market. their servers are IPv6 compatible.